In this package, you get:
One (1) medium sized cooked-to-order Grass-fed Chili (serves 9)
Your chili condiments

Grated cheese
Basil chiffonade

Two (2) packs of frozen organic artisanal sausages (4 pieces), ready to grill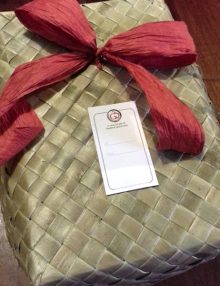 2 flavors of Organic artisanal sausages (500g) 500g Grass-fed Ground Beef 80% 500g Grass-fed Stew cubes 500g Organic Chicken Leg Quarter 500g Organic Chicken Full Breast 500g Organic Pork Chop Frozen and individually vacuum packed in a reusable styro box, ice gel, with paper twine and gift tag.
Please note:
Product photo serves as a representation. Gift packaging may vary depending on stock availability from our artisan partners. 
Variety of item content may change depending on stock availability.