Sort by
Price filter
Product Search
Start typing to see products you are looking for.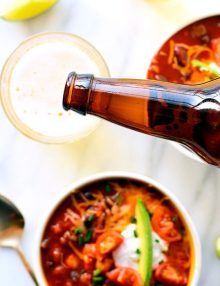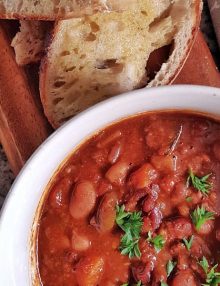 Forget your low carb diet for one night. This is the perfect accompaniment to a cozy Netflix & Chill evening: ready-to-heat really good chili, a couple of bottles of award-winning wheat craft beer, and good crusty dense bread. Diet resumes tomorrow.
You will receive
2 orders of your choice of frozen Grass-fed or Vegan Chili, solo size
a minimum of 2 bottles of our Lonely Widows Craft Wheat Beer
1 pc sourdough baguette
Four (4) Australian Grass-fed Striploin Steaks individually vacuum sealed and specially marinated by Bebo's Conversation Cuisine. Frozen and packed in a reusable styro box with paper twine and gift tag. Please note:
Product photo serves as a representation. Gift packaging may vary depending on stock availability from our artisan partners. 
Variety of item content may change depending on stock availability.