Our bread is freshly baked upon order.
They're rustic, lovingly homemade, and so very delicious. Made only from natural ingredients, without any use of preservatives or additives.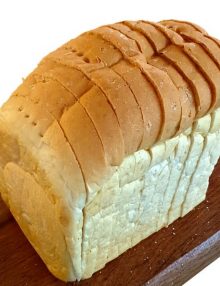 Fluffy white sandwich bread baked fresh using only almond flour, yeast, butter and salt. Gluten free, no sugar, no preservatives, and only 1 gram of carbs per serving (slice)!