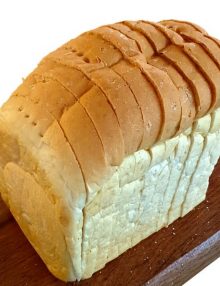 Fluffy white sandwich bread baked fresh using only almond flour, yeast, butter and salt. Gluten free, no sugar, no preservatives, and only 1 gram of carbs per serving (slice)!
Norwegian Knekkebrød whole grain seed crackers are hearty and wholesome crackers made from organic dark rye flour, oats, and a wonderful assortment of raw seeds. No sugar or oil added, very healthy,  incredibly crunchy, satisfying and delicious, and perfect with our labneh, hummus or your favorite cheese platter. A pack contains 16 crackers. Baked from scratch upon order.
Get a 5% discount when you purchase 2 packs or more!